Backcountry Ski & Snowboard Gear
Right when you got your inbounds set up dialed, you just had to go and poke your nose into the backcountry didn't you? Now you've got a fever and the only prescription is more backcountry pow laps, and it's time to clear out some more space in the gear closet. Other than the obvious need for specific touring gear, the one thing you have to keep in mind with backcountry gear is that any inconvenience multiplies the further you get from your car. A broken binding in bounds at a ski area might be no big deal, but halfway up an icy skin track, it's really going to suck. Additionally, clothes that worked fine for riding the lifts may be too hot for going uphill and not warm enough when you hit the summit. All of these are things to consider before you hit the trailhead. See our Backcountry Gear Checklist for a full list of suggested backcountry equipment.
Ski & Snowboard Climbing Skins
Climbing skins are your primary ascent tools in the backcountry. One side is covered with glue to adhere to the base of your skis/board, and the other features a carpet like material for traction while walking uphill. Skins are removed and stowed in your jacket or backpack for the ride down. Getting quality skins that fit your skis or splitboard properly is a key to success in touring. If your skin hardware doesn't fit, your glue doesn't stick, or your skins aren't trimmed properly for your skis or board, you could be in for a frustrating day.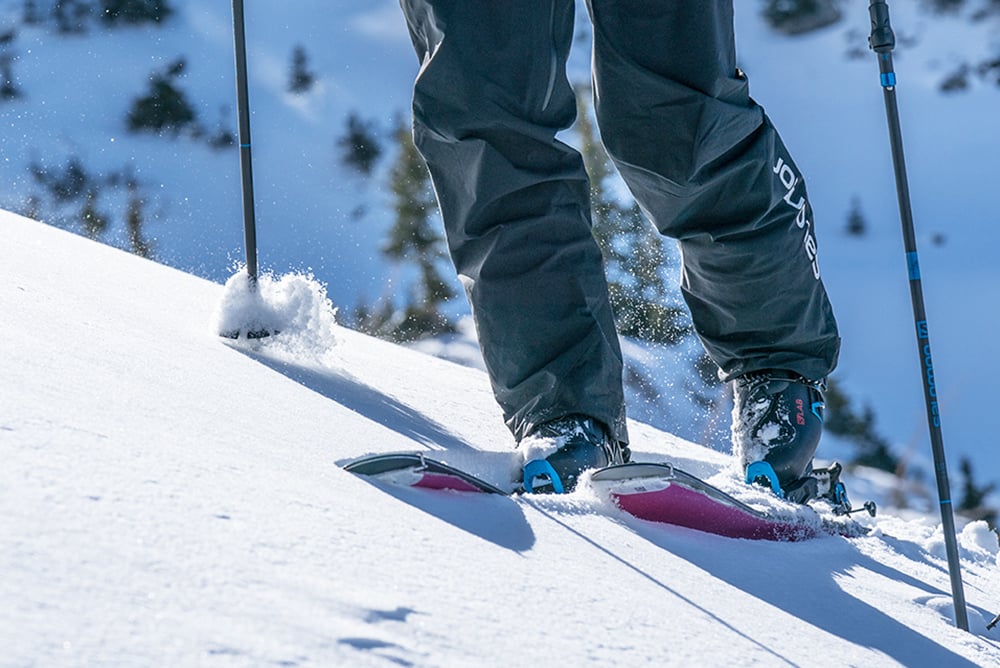 AT or Touring Ski Boots
There are a wide range of boot options, all of which have their pros and cons depending on your objectives. Boots designed for backcountry skiing are usually lighter than their alpine counterparts, with a walk mode that allows the upper cuff to pivot while walking, and pin holes to accept tech bindings. It's important to make sure your boot is compatible with your bindings, as some models will work with certain bindings but not others. Good AT boots don't come cheap, and there's a wide range of features, flex, and fit. Fit problems can be amplified by touring, so it pays to get the right boot and deal with any issues before you head out.
AT or Touring Ski Bindings
The majority of backcountry skiers use alpine touring bindings, which allow you to walk uphill with a free heel while pivoting at the toe, before locking your heels in to ski back down. Alpine touring bindings range from extraordinarily lightweight tech bindings to heavier frame bindings that look and perform more like regular downhill bindings. Your choice of binding will impact your choice of boot, and vice versa.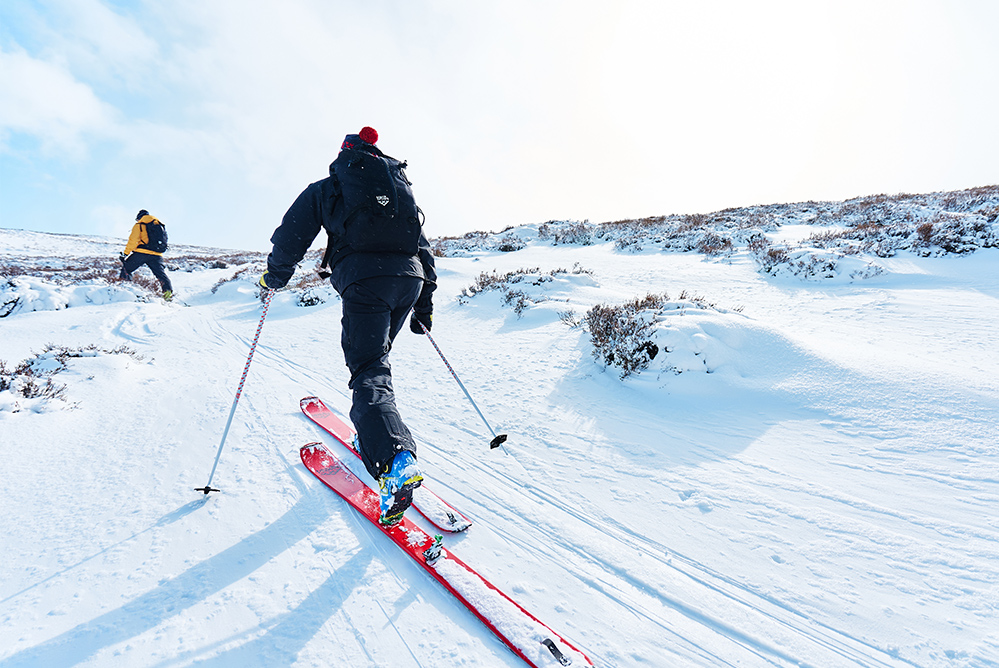 Backcountry Skis
Backcountry or alpine touring skis aren't necessarily any different than your normal skis – in fact, they could be the same pair. If you end up doing a lot of touring, though, you'll want a pair of lightweight skis that offers good performance in a wide range of snow conditions. Touring specific skis often have the same profiles as alpine skis but leave out some material to save weight. They also may come with tip and tail designs that are meant to accept skins.
Splitboards
If you're a snowboarder looking to get into the backcountry, a splitty is the way to go. Splitboards separate into two parts like skis to let you skin up the hill, then reassemble with the bindings in a different position for the ride down. Splitboards use specific bindings with free-hinging heels like AT ski bindings, and the same sort of climbing skins that touring skis do. Splitboards come both with and without hardware, bindings, and skins, but you'll need all of the pieces (plus poles) before you hit the skin track.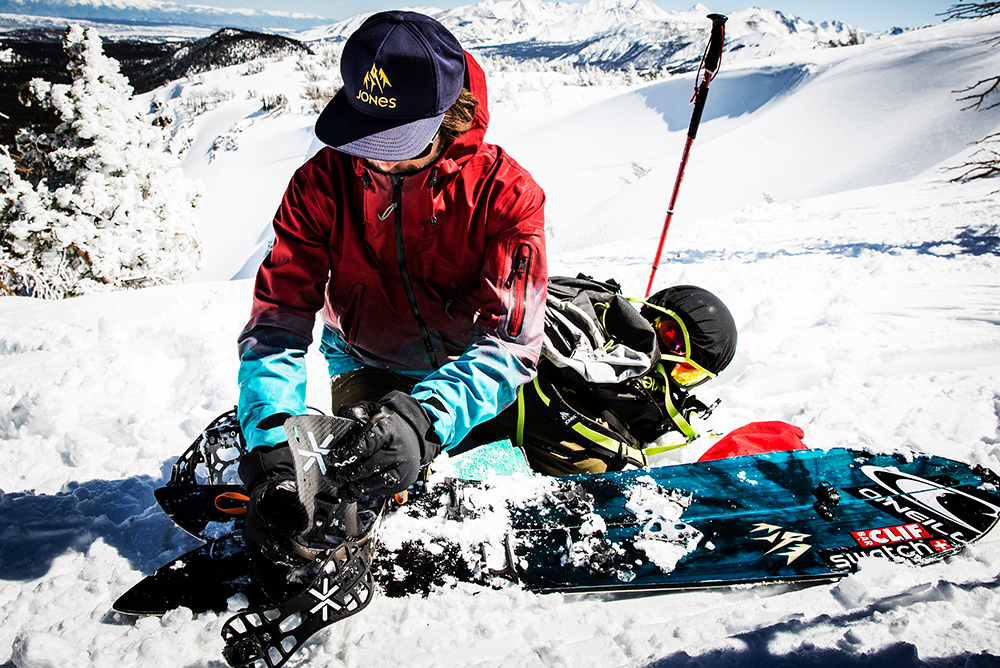 Get Out There
Whatever tool you choose, make a point of familiarizing yourself thoroughly with it before you hit the snow. Five miles from the car in a snowstorm at dusk is not the place to be trying to figure out your gear. New riders and those with limited soft snow experience should be careful not to dive into backcountry riding too quickly. Consider hiring a guide and start by gradually moving away from the groomed runs when there's new snow until you're confident in all kinds of conditions.
The backcountry community is a tight-knit but not unfriendly group of people who are generally happy to share their knowledge once they get to know you. Taking an Avalanche Level I or introduction to ski touring class or joining in on online ski forum discussions is a good way to meet people, get ideas for trips and hook up with touring partners. Just showing up at common touring spots and demonstrating that you're a fit, amiable, and certified companion sometimes works, too. There's no time to start like the present.