July 23, 2010
Time flies. We launched the site almost 10 years ago and have gone through a tremendous amount of change as a company. I often refer to the run up until 2008 as "Childhood". We ran full speed ahead, made some crazy decisions, and built a brand and a company - often with brute force. We threw parties, worked 24 hour days and while reckless at times, and somehow made it through the years of hyper growth and organizational change.
Nearly two years ago today, we lost a close friend and central figure at evo and jumped overnight into "Adolescence". We never experienced the fun/awkward part of this stage as we found ourselves in the middle of a very tumultuous time. 2008-2009 happened so fast with the passing of Christine, the opening of a distribution center, and the crash of the economy that the extent of the damage left behind - more appropriately carried forward - was almost impossible to comprehend. It was all about survival as we watched many in our industry and out in the broader world, cease to exist. There's no sugar-coating the experience. We lost and laid off friends, moved backwards financially, and had to dig deep in order to dance through a time when we'd be stretched as thin as we possibly could be. This time would test us as well as the fabric that we had worked so hard to weave since growing from 2 employees to 80 over the previous 9 years.
Just about a year ago, as we moved into the second half of adolescence, we cut costs, put a plan in place, and executed it with discipline day in, day out. There are endless stories that come to my mind, many of which may never be told, as we moved through the fundraising process, worked with the Board of Directors and investors and tried to juggle a hundred balls, all while growing 80% over the two year period. My heart often raced knowing all that was at stake while also remembering what evo meant to the community, employees and industry and how immense the opportunity was for us as long as we successfully navigated what were some very rough waters.
An extraordinary amount of credit needs to go to every person at evo who put forward their best effort and made last year a success. Everyone felt the pressure and watched as many businesses out there couldn't sustain. Moreover, we continued to focus on our customer and to make sure all of the touch-points that work together to differentiate the evo brand were still in place. We have a long list of events, partnerships, new relationships, and acknowledgements that support that commitment. We were able to rally with our community and friends and raised money for the tragedy in Haiti. We also partnered with Chihuly and K2 to benefit Big Brothers Big Sisters raising over $10,000 for at risk youth.
evo's transition into what will be the next phase directly parallels the lives of many of us that work here, some of whom have been here from the start. People are getting married, having kids, and buying houses. While childhood was fun and we learned a lot along the way, we are all moving into the next chapter of our lives. As the company moves into what will surely be a new era, it's very clear that we are verging on an exciting run.
How appropriate that our name evo is rooted in the word "evolution", speaking to the fact that we are always changing, progressing, moving forward. It speaks to the importance of keeping a focus on the ever-changing culture and it also speaks to the sports and products that we are passionate about. Change is inevitable, but when it's rooted solidly in our values and core purpose, we know that the future is bright. While daunting, it's also what keeps each of us engaged, enthusiastic and committed to a better future. 2001-2010 has defined evo so far, as will the years ahead. We will continue to set all sights on strengthening our community with great care for all with whom we come in contact going far beyond the simple transaction.
When it's all said and done, it always comes down to the people and I want to express how thankful I am to all of our customers, employees and partners. We have all worked very hard to set the stage for a bright future and we can't wait for what's to come.
Cheers,


Bryce Phillips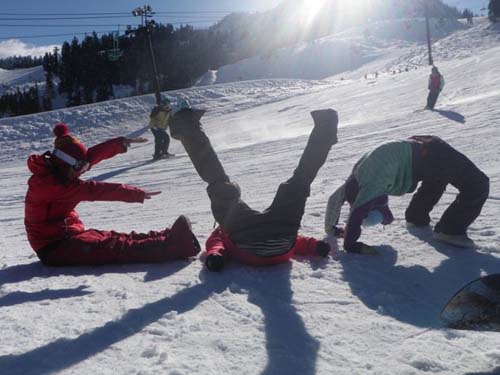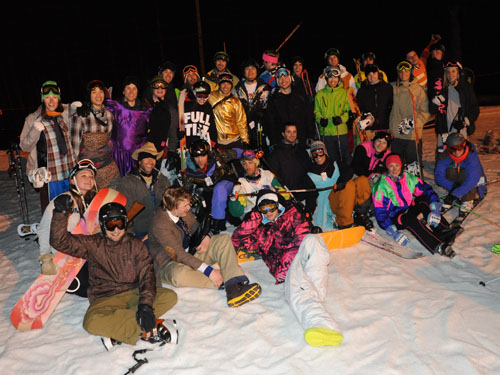 evo "Switch Up" Night - Summit At Snoqualmie, Feb. 19th 2010