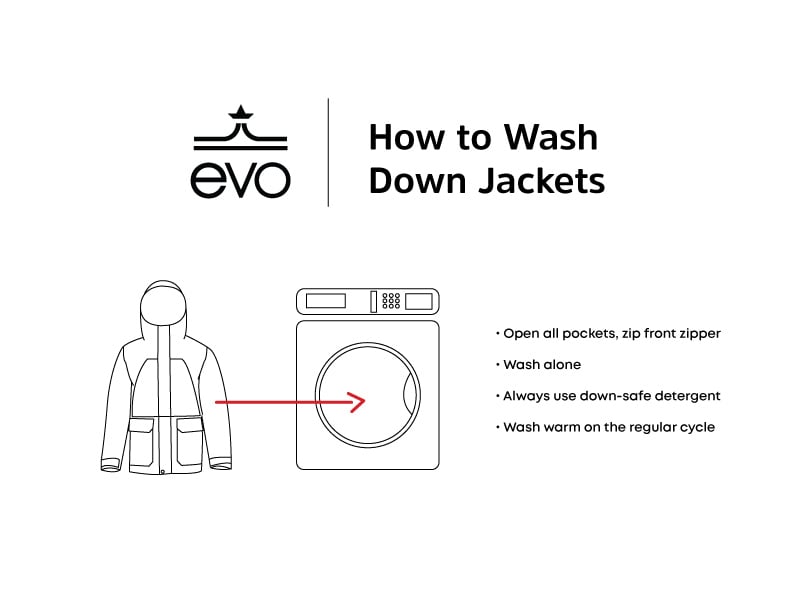 How to Wash a Down Jacket?
Open all zippered pockets, zip front zipper
Choose a down-safe detergent
Wash on gentle cycle for top-loading washing machines, and regular for front-loading, with warm water
Dry on low heat for 30 minutes
Add tennis balls to the dryer for 5 minutes to help increase fluff and loft
Washing down jackets is not as hard as it might seems - follow a couple of basic rules and you don't have to worry about ruining your favorite jacket. These are general guidelines that can be followed for most down garments, however, it is always a good idea to consult the label on the jacket, and the manufacturer for the best results.
Prior to putting anything in the washing machine, it's a good idea to check the pockets, down jackets are no exception. Unzipping all of the zippered pockets will make sure that they don't fill with water like a water balloon, and washing your down jacket with the front zipper shut will lead to a more gentle wash.
Now that you're ready to wash, make sure to wash ay technical clothing by itself, or with only one or two like items - you don't want to be mixing your down jacket in with your regular laundry. Follow the instructions on your down-safe detergent to select the water temperature and cycle. In general, we recommend the warm, not hot or cold, water on a regular or gentle cycle.
---