Types & Shapes of Surfboards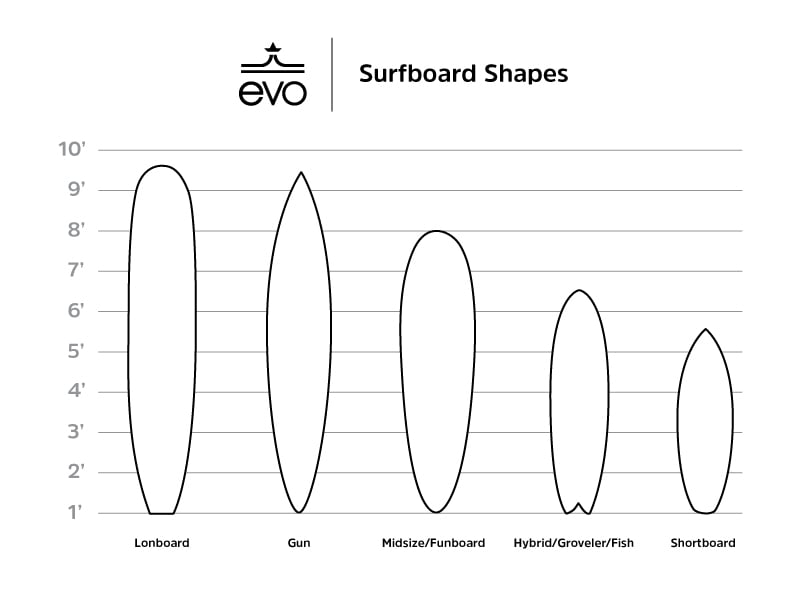 Longboard Surfboards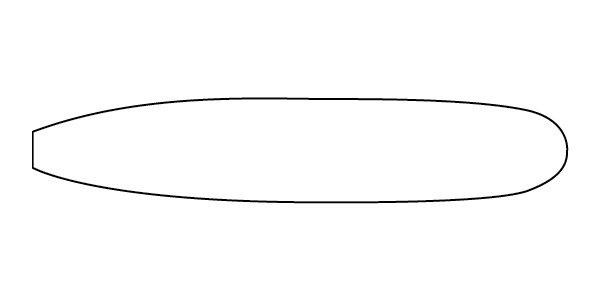 Characteristics:
Uber stability, runway for walking around with style and cruisy smooth turns.
Length:
7'6 and above
Fins:
Single Fin, 2+1 and occasionally thruster
​
Previously reserved for hawaiian royalty, longboards are the kings of stability and style. Here, we're looking at boards generally 9+ feet long and sporting pontoon level (50L+) buoyancy. Single fins and egg-like shapes are most common, though the occasional squash tail and fish tail and occasional thruster/quad fin setups will show up on more exotic models.
Longboards are great for beginners, but a must for anyone who's looking to improve their surfing ability. The increased volume lets you get out when the swell is small and the rock solid stability helps get more wave-time. These benefits come with tradeoffs, of course. Longboards are more likely to be trimming down the line and making smooth arcing turns rather than pumping and generating speed. Aerial maneuvers on a longboard? I'd pay $20 to see that.
As a result, longboards are a riding style of their own. Smooth and sweeping turns as well as cross-stepping and the famous "hang 10" will get you as much attention in the lineup as a big cutback turn or air.
Midsize Surfboards or Funboards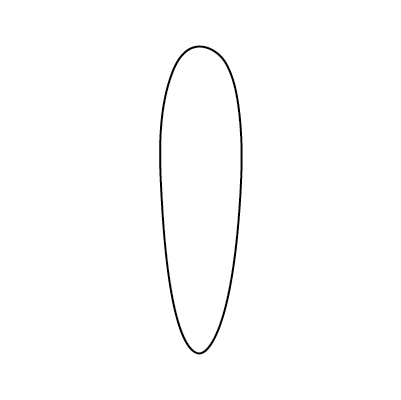 Characteristics:
Stability and high volume for high wave counts.
Length:
7' to 8'6"
Fins:
All of them and then some - quad or thruster,
Lose a foot or two off your longboard, or add a few to your shortboard and you'll start to enter the realm of the funboard or midsize board. Generally between 7' and 8'6" we get to more variety in shapes with pointier noses, a tad more rocker and pintails start to come in. You'll still see single-fin setups here, but quads and thrusters are more and more common.
These boards are for small, weak swells and for novice surfers looking to graduate from their wavestorm get a bit more maneuverability compared to their longboard.
Hybrid, Groveler & Fish Surfboards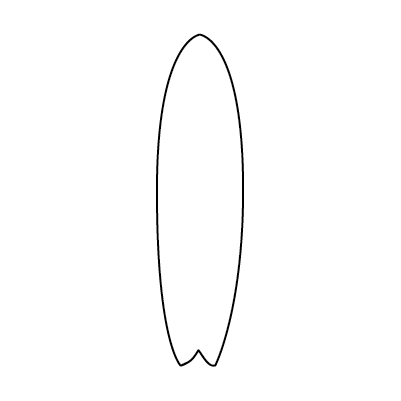 Characteristics:
Short, maneuverable boards for smaller, weaker waves
Length:
5' to 6'11"
Fins:
Thruster, Quad, Twin

For the surfer who absolutely must ride a shortboard, regardless of how weak the waves are, there's now quite the variety of short, wide and thicc options available. While the original fish surfboards gained popularity in the 70's, the intent and design has carried onto modern grovelers.
Fish, hybrid and groveler surfboards are, in many cases, thickened and widened versions of classic shortboard shapes. You'll see wider, rounder noses are more common as well as plenty of squash and swallow tails with lengths generally under 6. All of these are traits added to short boards which improve their performance in small, mushy waves. You won't see any more longboard style single fins but the twin fin makes an appearance in this category, keeping it retro like your VW bus.
These boards are great daily drivers for the surfer looking to fit in sessions before or after work and if the swell happens to be firing when you're in a PTA meeting.
Shortboards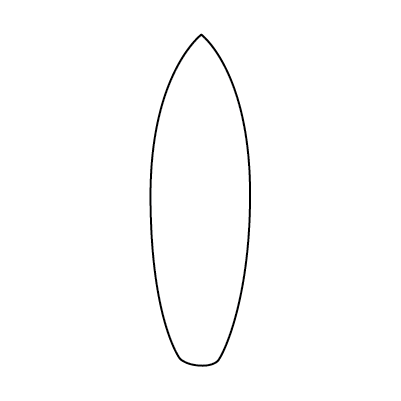 Characteristics:
Thin, short and pointy boards for maximizing maneuverability on high quality waves.
Length:
4'8"' to 6'6"
Fins:
Thruster or Quad
If Ricky Bobby wanted a surfboard, he'd be getting all of his nasty bad-ass speed from a shortboard. Here we're looking at boards generally 6' and less, narrower profiles and noses sporting knife-thin rails. These boards are all about performance in high quality, powerful waves that you'll treat like a teenager in a horror slasher flick. Unlike Ricky Bobby, shortboards can turn right and can be a scalpel in the hands of a skilled rider. On the flip side, they are difficult to manage in less than ideal conditions or for a first-time rider. Aerial maneuvers, tube riding, competitions, and anywhere you'd want maximum maneuverability or control is the domain of the shortboard.
Step Up Boards & Gun Surfboards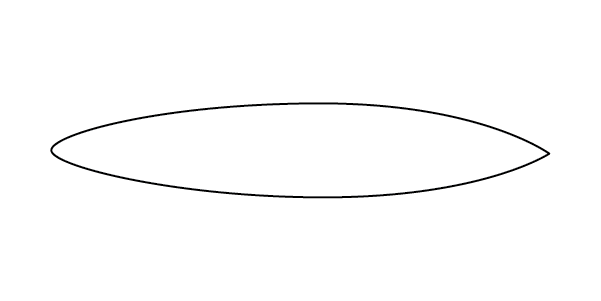 Characteristics:
Longer versions of performance shapes for stability in massive surf
Length:
6'6" to 11'
Fins:
Thruster or Quad

As waves get bigger and bigger, the traditional shortboard starts to come up short-handed. Step up boards & guns are larger, high-performance boards with outlines that resemble shortboards, but start to approach midsize & longboard lengths. At high speeds and wind common with monster swells, an improvement in stability goes a long way to keeping your head above water.
---